Ladies MTB Essentials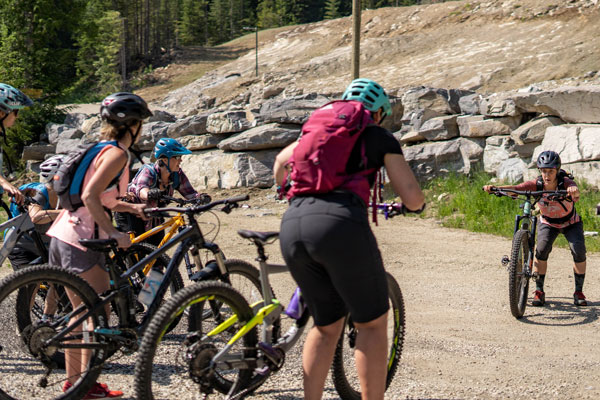 Duration: 6 Hours (approx.)
Location: Revelstoke, BC
Designed for new mountain bikers and novice riders alike, this clinic covers essential skills for riding and progressing with confidence. Spend a full day learning essential riding techniques and safely applying them on trail.
What we cover:
Basic body positioning for uphill, downhill, and flat terrain
Bike set-up and trailside repairs - get the most from your bike, tools, and gear
Safety & trail riding etiquette - understanding the rules of our sport
Shifting & braking - learn how and when to use your controls for safe and efficient riding
Trail scanning & line selection - understanding where to put your focus when riding
Essential climbing techniques - learn how to ride uphill corners and steeper pitches
Intro to cornering - gain confidence in turns of all shapes and sizes!
*Includes lunch!
*Maximum 6:1 student/instructor ratio.
*Please bring a water bottle/hydration pack, clothing appropriate for the weather, spare tube, and any tools that you normally carry.
*Skill Level 1-2 / Fitness Level 2+