Advanced Shred Sessions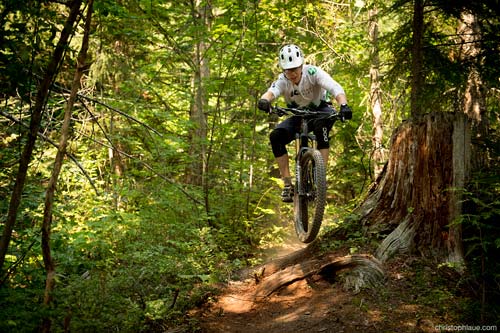 Duration: 7 Hours (approx.)
Location: Revelstoke, BC
This clinic is designed to turn advanced riders into experts, by focusing their attention on breaking bad habits and enlightening their riding with new skills. Riders in this clinic should be comfortable and capable of small wheel lifts, small bunny-hops and riding fairly sustained downhill trails. This session will encompass a lot of on the trail breakout lessons. The goal is to preach a little and practice a lot!

What you'll learn:
Bike Setup and Preparation
Increased Range of Motion - Proper body position, Neutral, Cruising and Attacking
Line Selection - Trail Scanning and how to utilize different line choices for different results - Fun vs. Race vs. Showboat!
Speed Control - Ever wondered where to pedal? How hard? Where should I be braking? Are skids really for kids!?
Direction Changes - we'll learn the difference between complete direction changes (corners), temporary changes and a bike vs. body direction change
Rock/log rolls
Riding Steeps
Finding 'Flow' on the trail
Rock gardens and roots!
Jumps and drops (pending group skill level)
Skills and theory will be discussed and practiced in controlled areas as well as on trail, with plenty of time away from the parking areas. Please pack snacks, water, spare tube, tools/pump, etc to bring along for the day.
*Maximum 6:1 student/instructor ratio.
*Some snacks and beverages included (while at parking areas), please bring your own lunch and water bottle/hydration pack for the trail.