Ladies Heli-Drop Adventure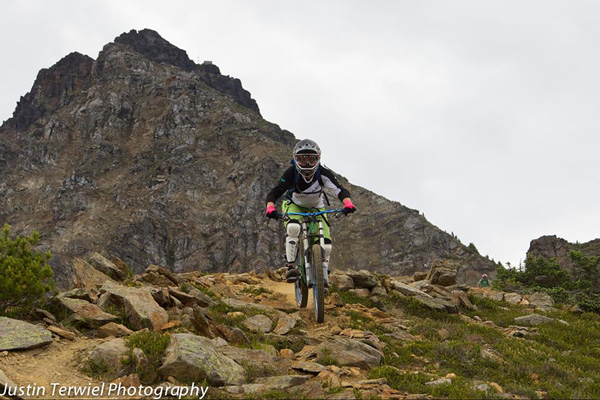 Duration: 6 Hours (approx.)
Location: Revelstoke, BC
Leave the boys in the valley and get heli'd up with Sylvie and Emily to one of the best descents in BC. Rip down 17kms of technical singletrack over 7000 vertical feet! You'll be blown away by the views,the expansive alpine terrain, and the scramble to the summit - all before you even start riding! You'll receive riding tips and coaching from Sylvie and Emily on the way down working on cornering, braking, and downhill positioning.
Enjoy a lunch break at an old ranger cabin before dropping into the forest and flowing through the rest of the trail to the valley bottom where you'll be treated to a cold beer and a shuttle back to town. Don't miss out on treating yourself to one of the best heli drops around!

This descent is recommended for strong intermediate and advanced riders only. A trail bike with at least 5" of travel is required, an enduro or DH bike is highly recommended. Full face helmet, knee pads and elbow pads are also highly recommended.

*Ladies only
*Lunch is included
*Minimum numbers apply