Ladies Technical Trails & Steeps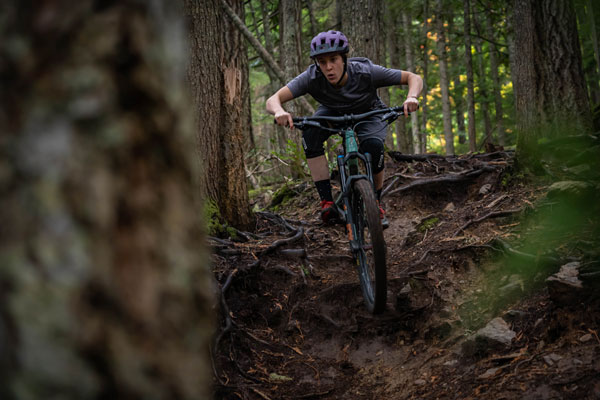 Duration: 6 Hours (approx.)
Location: Revelstoke, BC
Having trouble riding rough technical trails? Do black diamond trails feel overly challenging and intimidating? Then this clinic designed for strong intermediate to advanced riders is for you! We'll spend the morning at MacPherson mastering technical trail riding before heading to Boulder where we'll apply our new skills on some of the best steep tech trails around!
What we cover:
Suspension setup for technical trails - how to get the best performance from your bike
Advanced tech climbing - tackle steep and sustained technical climbs with ease
Descending body position - hone in your stance and balance for downhill riding
Braking control and selective braking - learn how to ride fast and stop on a dime
Race lines - shave a few seconds off your race times or finally keep up to your buddies
Riding roots and off camber - maximize stability through the roughest terrain
Riding steeps - learn to keep calm and controlled on steep and technical trails
Drops & technical trail features - start to conquer some of those fun features at Boulder such as the rock-roll to wall-ride on Boondocker and the drops in Detention Center!






*Includes lunch!
*Includes afternoon shuttle bumps at Boulder!
*Maximum 6:1 student/instructor ratio.
*Please bring a water bottle/hydration pack, clothing appropriate for the weather, spare tube, and any tools that you normally carry.
*Modern all-mountain/enduro bike required.
*Skill Level 3-4 / Fitness Level 3+